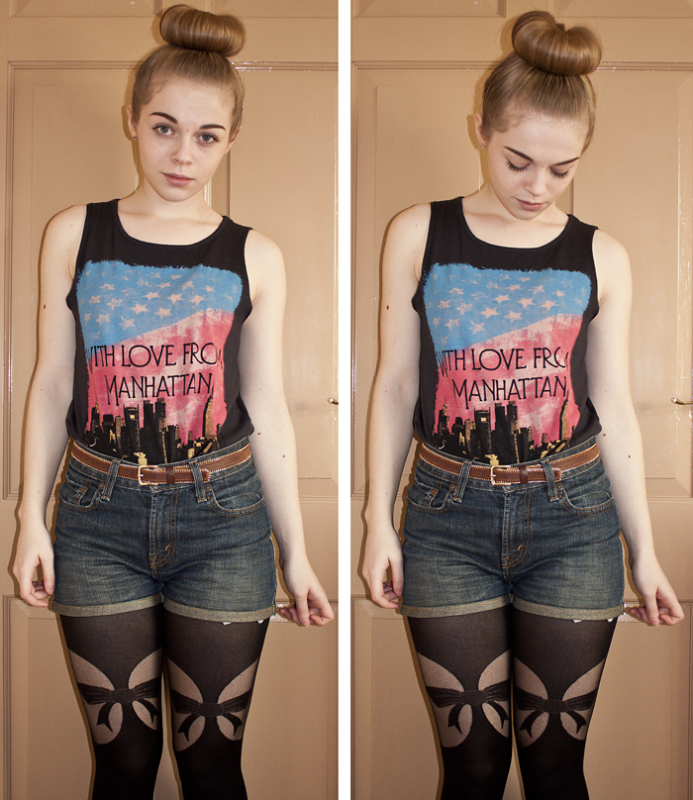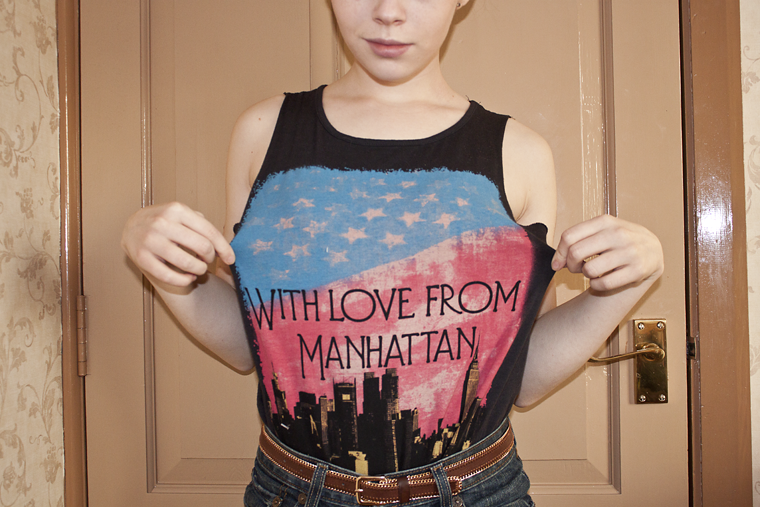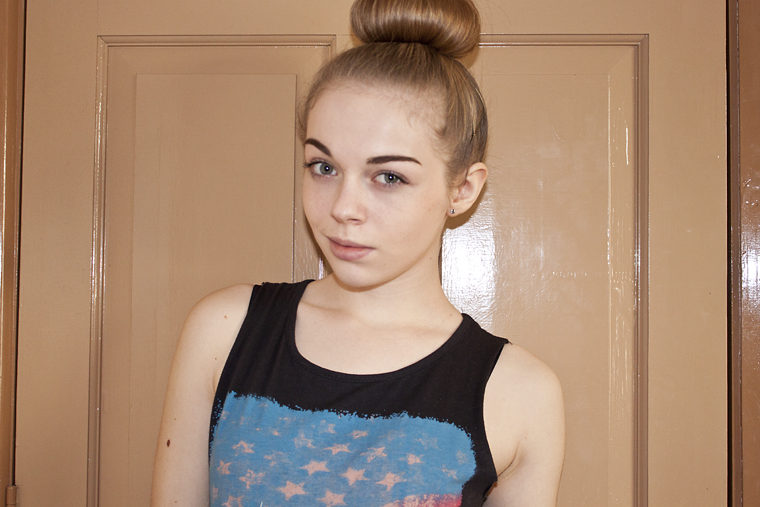 Shorts - Levis (via eBay)
Hey guys! This outfit is slightly relevant as I'm actually off to Manhattan on the 31st! It's a college trip, but I think it's going to be pretty good :) I've never been to New York before and I've been told that I'll be blown away by it. I actually bought this top so I could wear it out there. Yup, I'm pretty cool.
Anyway, this combo has been a bit of a go-to recently for me. Providing the weather lets me, this is what I throw on. I love the top, and of course I love anything Levi, and this cardigan has become my staple. I really love the tights, and got a few comments on them when I first wore them :) I think they're interesting! I was going to by the massive bow suspender ones, but saw these and got them instead. I'm pretty glad because as much as I love suspender tights (I own two pairs) I never feel confident enough to wear them.
My shorts quest is marching on! (lolol. OneRepublic) I've got 9 pairs at the moment, most still in jean form. My biggest problem is what I'm actually going to do with them all. If I'm going to dye some, I want to only have to use one dye and get as many pairs done from that one, so I need to plan what each pair will look like. This is proving difficult because I'm rubbish at planning things and it always gets me in a muddle. For now, my next step is to cut them all to shorts. I did stud one pair though, but they need a bit more done to them. As always, I'll keep you up to date on here and
Twitter
:)