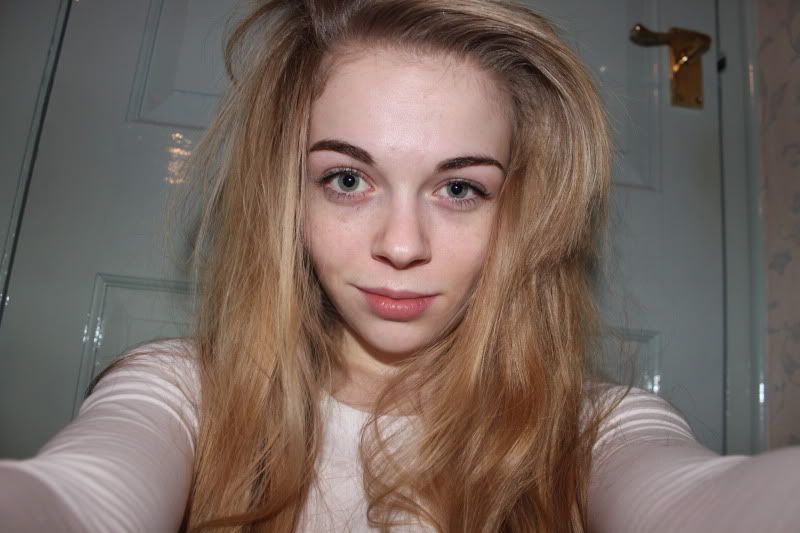 Hey guys! I'm actually churning out a post this Wednesday! Here features my 'just taken out of a bun' hair, all lovely and crazy. I don't think there's any other time that I can get such volume haha! My fringe certainly needs a good cut though, and my highlights need to redoing. Speaking of hair, I'm actually thinking of dying my hair pink for a few weeks. Got to get the ok from work first though :( If they say no it's pink tips! I've never dyed my whole head of hair a colour so I think it's something I need to get out of my system, then it'll be back to blonde :)
My college deadline got extended by a week, but only because the darkrooms are out of use for a week, so really it's not an extension. Just more time to stress over something! There is one darkroom available during this time, with about 10 enlargers for 40 students to use, so I doubt much printing will actually get done. I'm also heading back to Brighton for a day which was originally after my deadline but now isn't. I can't work out if this extension is a good thing or not! Another bad thing is that when I get home from college all I can do is sleep and it still doesn't seem to be enough to tide me over a whole day. Slept for 10 hours last night and slept again during a lecture today. I had some energy drink two hours ago and it's only just kicking in and I need to be up tomorrow!
On the up side, I'm going to try and do some work and cut up some shorts tomorrow. I'm going to resist going into town because I will buy everything! Is there anything you guys really want in the shops at the moment?