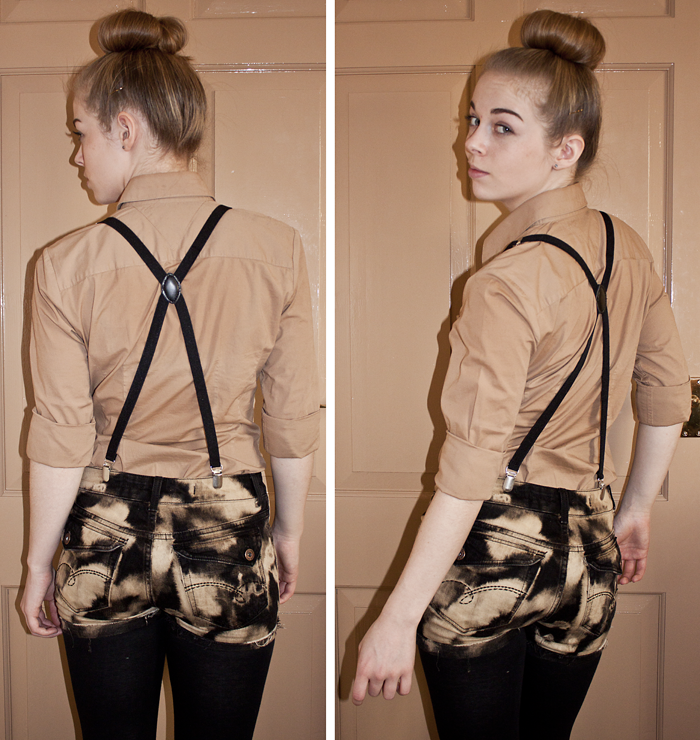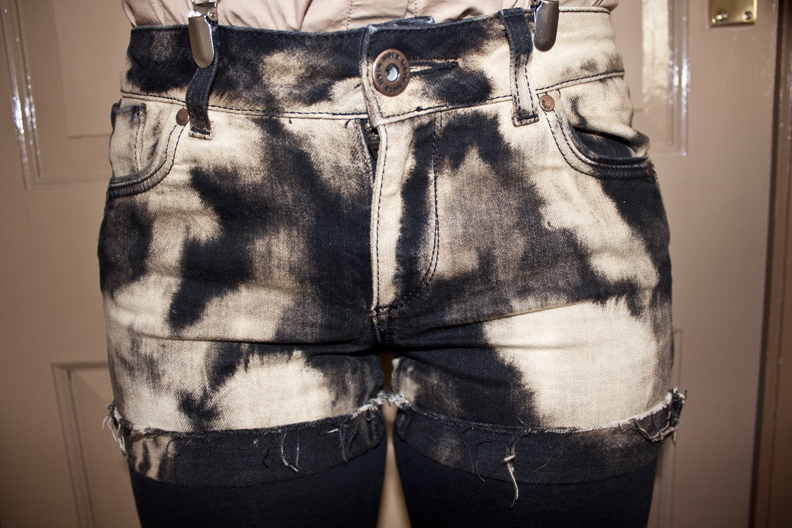 Shirt - Tommy Hilfiger (via charity shop)
Shorts - DIY (via charity shop)
Hey guys! Sorry I've been quiet for over two weeks now. Stuff has been going on and I wanted to focus on that instead :) I've also only got 17 days left of my college project and I'm really behind! As always.
Anyway, say hello to these shorts again! I really can't wait for summer, I'll probably be in them all the time. Plus it'll be summer which is a massive thumbs up! I also like wearing these to college because I know no one else will have them. Over the past few months I've found that anything new coming into Topshop I can't really get because I know half my college class will also have it (slight exaggeration). I know that sounds silly, because of course millions of people will have the same item, but I have a fear of wearing the same thing as someone on the same day because I'd feel like a prat. There have been a few times now where I've been in Topshop and seen a top or something that I like, then I'm in college a few days later and one of my class mates has the top on. I can't deal with it haha! I suppose it saves me money though :D And of course they can buy what they want. I'm not complaining, I just don't want to risk the awkward 'Oh, we're wearing the same thing....' moment.
Showcasing my Tommy Hilfiger shirt again. I think this is one of those things I'm just going to have to keep forever. It was a real lucky find and now that I know what it is I'm happy to have it :) Plus I'm in these men's braces from Primark and my hair is up, so I'm just channelling ultimate man!
Do you like my bum shots? They're actually intended to show the back of the shorts because I like the bleaching on the back more, but it just looks like I'm trying to show off my arse. Apologies!
Also, for those of you interested in my whole shorts project, I've got about seven pairs of jeans/shorts that are now waiting for crazy things to happen to them. I will put updates on here and on
twitter
when I can :)